Pump
MAIN PUMP
The Electrical Motor Driven Main Pump's function is to START automatically when a hydrant valve or sprinkler is activated and to provide adequate quantity of water under pressure to the system. The capacity of the pump will differ, basis the size of the system. The pump is stopped manually.
JOCKEY PUMP
On a fire protection system requiring a fire pump, there is a small pump that maintains pressure above the pressure settings of the larger fire pump, hence the name "Jockey Pump". A Jockey pump consists of a pump, motor & a controller . It starts & stops automatically.
DIESEL ENGINE DRIVEN PUMP
It is a standby pump which is installed to ensure that the system is functioning even during mains failure. This pump starts automatically when there is pressure loss felt in the hydrant line, but has to be switched off manually for obvious reasons.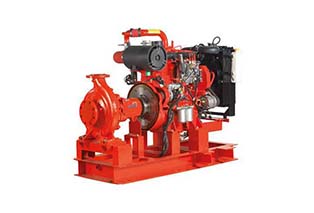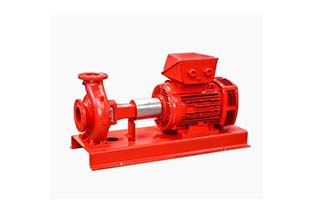 BOOSTER PUMP
When the system is activated and water under pressure is released, there is a pressure loss, this reduces the throw of the water. Booster pump automatically starts and increases and maintains the pressure in the system and stops automatically.